Having a successful business includes knowing the art of conflict resolution. When there are problems and clashes at work, it's vital to resolve them quickly. This is particularly relevant regarding conflicts between customers and employees at a call center. In this setting, communication is the key to positive outcomes.
Employees should have methods to tackle customer conflicts to keep things operating smoothly. Managers can help, too, by providing tips or training on this necessary skill. Below are tips for employees to enhance customer service through conflict resolution.
Diffuse Problems with Empathy
When customers are upset, they often need understanding and empathy for their immediate feelings. It may be necessary for the best customer service to express empathy before trying to resolve the actual issues.
Use Reflective Listening Skills
Implementing quality listening skills is part of being empathetic and exercising excellent customer service at a call center. Hearing what a customer says is one thing, but truly listening is another.
You can use reflective listening techniques to deal with an upset customer. Reflective listening involves reflecting back to the person what you thought they expressed. It's important to consider the words they speak as well as their tone of voice. You could start by saying, "It sounds like you're saying…" Or you could begin with, "It sounds like you feel…"
It's important not to say anything that comes across as blaming or making conclusions. Let the person relay back to you whether your interpretation is correct. By using reflective listening, the customer feels heard, and if there is any misunderstanding, it can be cleared up. It also allows time for the person to calm down and think more rationally.
Be Willing to Compromise
If you work at a call center, you need to practice the art of give and take. Once you listen carefully to the customer's issue and reflect on what you heard, it's time to attempt a compromise. You must consider all possible solutions and provide one that supports the customer without overriding policy.
Ask Questions
The best way to get to the root of a customer service issue is to ask questions. This can aid you in understanding what the problem is so you can better resolve it.
Asking questions also helps the customer think about what they want to resolve. You may be able to ask questions that help the customer see the situation in a new light. So, instead of telling them what to think, ask questions that lead them to a more accurate conclusion.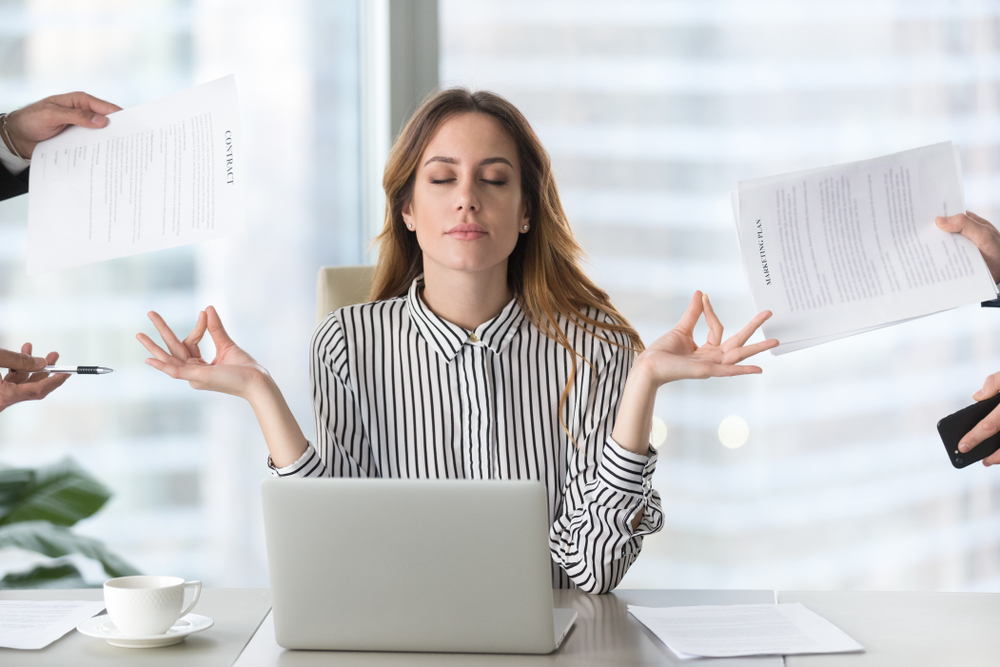 Demonstrate Calmness
When a customer is angry over a problem, they may do and say many things that they otherwise wouldn't. Some people may raise their voices or say comments in a rude manner. However, it is vital to stay calm no matter what the person says to you. If you don't remain calm, the customer won't relax. In fact, if you remain completely composed, it may encourage the other person to respond calmly. Matching the tone of any angry customer will do nothing but worsen the issue.
Be Introspective
Introspection consists of looking within for your mental and emotional state of being. By doing this in times of conflict, you may identify ways that you might be contributing to the issue. Reflecting within is a key element of any working relationship. It can ease tensions for you to take time to know your feelings and motives. If you are angry, you can work on diffusing your emotions before proceeding with the customer.
Join a Supportive Call Center Team
If you're looking for an invigorating job, you can find a list of available work at Seguros Confie. Our call center BPO, located in Tijuana, Mexico, offers a friendly atmosphere. Our work environment is balanced and provides a healthy work-life culture. Management will give you the resources necessary to succeed. Get in touch with us and apply today!