Frequently Asked Questions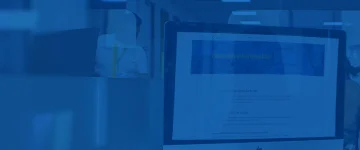 When you come to work at Seguros Confie, you'll receive amazing benefits that include weekly pay and bonuses, private health insurance and preventative care, the ability to work remotely or onsite in the financial heart of the city, excellent opportunities for career growth and more.
We are located in the financial heart of Tijuana, Zona Rio, in close proximity to the city's largest mall, largest hotels, restaurants, commercial and financial businesses and health services.
Our address is Blvd. Gral. Rodolfo Sánchez Taboada #9589-Int 201, Zona Urbana Rio Tijuana, 22010, Tijuana, B.C.
For employment at Seguros Confie, you should be fluent in English, have basic computer skills and be at least 18 years old.
To work at Seguros Confie, you'll need an official identification document (such as an INE, driver's license or Mexican passport), social security number, RFC, CURP and proof of residency. If needed, we can point you in the right direction to find these documents.
At Seguros Confie, we work with our employees by offering flexible job schedules and part-time positions.
We work hard to answer you within 24 hours maximum!
Send us a message on our social media Facebook or Instagram. We always strive to answer as soon as possible:
Facebook: @confiesegurosmx
Instagram: @segurosconfie
Yes, walk-ins are welcome at Seguros Confie!
Yes, we will review your application if it's been three or more months since your last day working with us.
At Seguros Confie, we support several processes for our clients through our contact centers, such as Customer Service, Order Processing and Sales. You'll have all the necessary training before you start.
At Seguros Confie, our hours are 8:00 am to 5:00 pm Monday to Friday.
No, you can apply with us if you have a work permit issued by the Mexican government.
The dress code at Seguros Confie is casual.
Yes! Vacation days are cumulative so the longer you work here, the more paid time off you can earn. For example, you will earn six days off after one year of full-time employment. After 10 years, you will get 16 days off.
We have a wide variety of corporate-sponsored events and activities both internally and externally. There's something for everyone who wants to get involved.
Our company culture is centered around ensuring our employees maintain a positive work-life balance while experiencing opportunities for career advancement and education. We practice ICARE values: Integrity, Commitment, Accountability, Respect, Excellence and Teamwork. Above all, you'll find a caring, supportive family at Seguros Confie.