Why Us?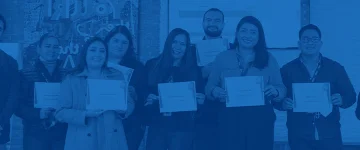 Best in Class Employee Benefits
Our mission is crystal clear: We must offer our employees the kind of benefits they truly deserve! They don't only receive the standard IMSS social security; they get the benefit of private healthcare. Our private healthcare enables you to access the highest level of medical care.
Plus paid vacation (six days during the first year), a wellness program that includes a discounted gym membership, and much more!
We believe great workers should receive great benefits.
We want to help you reach your financial goals by offering two types of savings funds:
Weekly savings fund: You'll save an amount each week, and we will match it. Double the savings!
Moneybox: You choose how much you want to save each week and we will give you any interest earned at the end of the year.
We Have Great Perks for Our Work From Home and On-Site Employees.
We know that rest and relaxation are just as important as work. After all, you can't do your job well if you aren't rested and happy. That's why you'll love coming in to work with our on-site cafeteria, game room, and free coffee!
Training and Development
Almost all of our workers have the same basic career goal: They dream of advancing their careers. To help make that happen, we offer in-house training and development to provide the skills necessary for your future career. Our special training initiatives start as soon as you join the company. We offer specialized training to make you the strongest employee you can possibly be.
What does the typical training period cover? For one thing, each employee learns about the company and our winning culture.  On top of that, employees learn the important fundamentals of customer service. Then, finally, these employees learn the fundamentals of their chosen career path. Our focus is to prepare you for a typical day at work.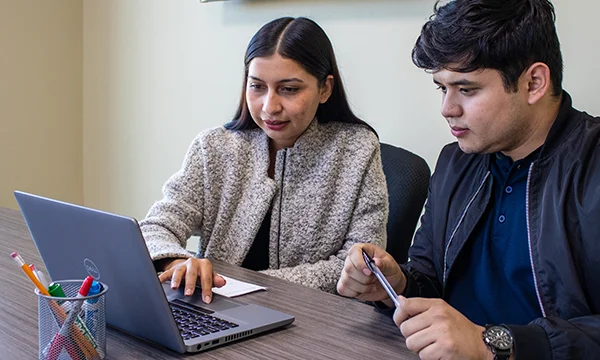 Training is Part of Our Everyday Process
For new hires, our training typically focuses on basic information about insurance. However, you are going to encounter some rare and difficult questions over the course of your career. For that, we have ongoing training opportunities that help you learn more and ultimately advance your career in very exciting ways.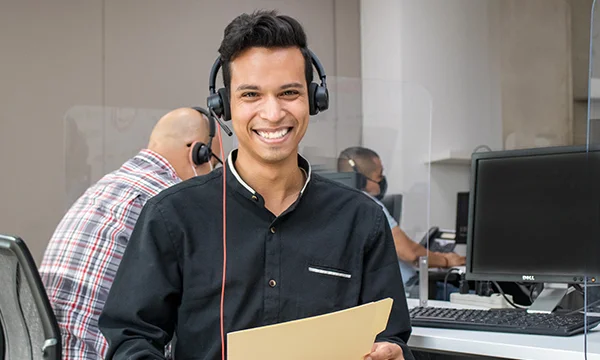 Career Growth Opportunities
What do our career advancement opportunities look like? We have a Growing Leaders program that helps to identify our leaders of tomorrow. This program provides the foundation for effective and inspiring company leadership and prepares you for the next stage of your career with us.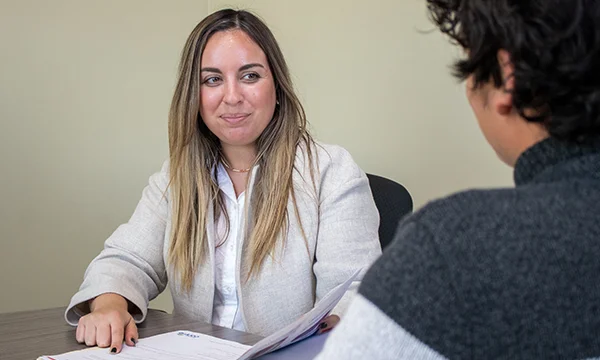 At the end of the day, we realize the importance of being lifelong learners so we can continue to do our very best. By providing paid training from the beginning and specialized training over the course of your career, Seguros Confie helps workers to unlock their hidden potential.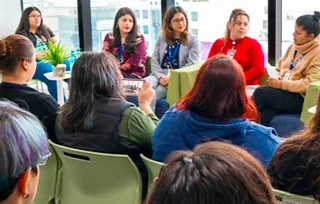 Seguros Confie Education Partners
You are more than a valued worker. You are also someone with unique hopes and dreams for the future. Many workers around the world must choose between earning a paycheck and following those dreams. But what if you never had to make that choice?
Every employee is a unique individual with his or her own hopes and dreams. We'll help you pursue those passions and goals.
We have partnered with multiple universities and schools to accomplish a single goal: Helping our employees – and their families – receive the world-class education and training they need. The possibilities are limitless once you begin working for Seguros Confie, and we are always here to help unlock your full and complete potential.