Work-related stress doesn't have to be a bad thing. A career that challenges you the right way makes any pressure or strain you experience on the job a healthy part of learning and growing as a business professional.
You punch the clock, and the day flows by as you tackle work tasks without worry or hesitation. The toughest day doesn't leave you feeling drained or depressed. Instead, it teaches you a lot about yourself, and a supportive team encourages you to improve constantly.
That's the kind of career that a lot of office workers in Tijuana, Tecate, San Felipe, Rosarito, and other Baja California cities want but don't know how to find. Instead, they feel stuck en la chamba—in a dead-end, lousy job that offers no chance for change or professional growth. And that alone creates work-related stress—the toxic variety.
If that sounds like you, it might be time to find a new job or, better yet, launch a new career. The kind that lets you strike the right work-life balance, where earning a wage is an important part of life, not what defines it; the kind that turns work-related stress into a professional growth tool, not a personal setback.
What Are the Top Causes of Stress at Work in Tijuana and Other Baja California Cities?
Medical researchers have identified six top causes of stress at work. They say you're likely to feel more work-related stress if you:
Have a heavy workload. This includes working long hours, not taking enough breaks, and taking on too many tasks.
Have an unclear or undefined work role. This happens when you're not sure what you should be doing, you're expected to take on additional tasks someone else should be tackling, or you report to more than one supervisor (and often receive conflicting instructions from them).
Are exposed to physically demanding or dangerous job conditions. Any job that puts your life at risk is stressful. That includes those that expose you to loud noises, contaminants, pollutants, or toxic chemicals.
Feel ignored by management. This typically happens when a company's management is unorganized and transactional in its approach, preferring to give orders instead of listening to employee concerns or ideas.
Experience problems with your boss or co-workers. Frequent disagreements with a boss and constant office gossip or politicking among co-workers are a couple of examples.
Fear of the future. When this happens, you feel stuck. You don't know what to expect from your employer and aren't sure what to do: stay or quit.
Another stressor that's more specific to Tijuana and other Baja California cities involves a lack of diversity, with limited bilingual roles available. If workers are only or mostly expected to speak Spanish on the job, for example, they may feel like opportunities available to those who also speak English or another second language aren't accessible to them.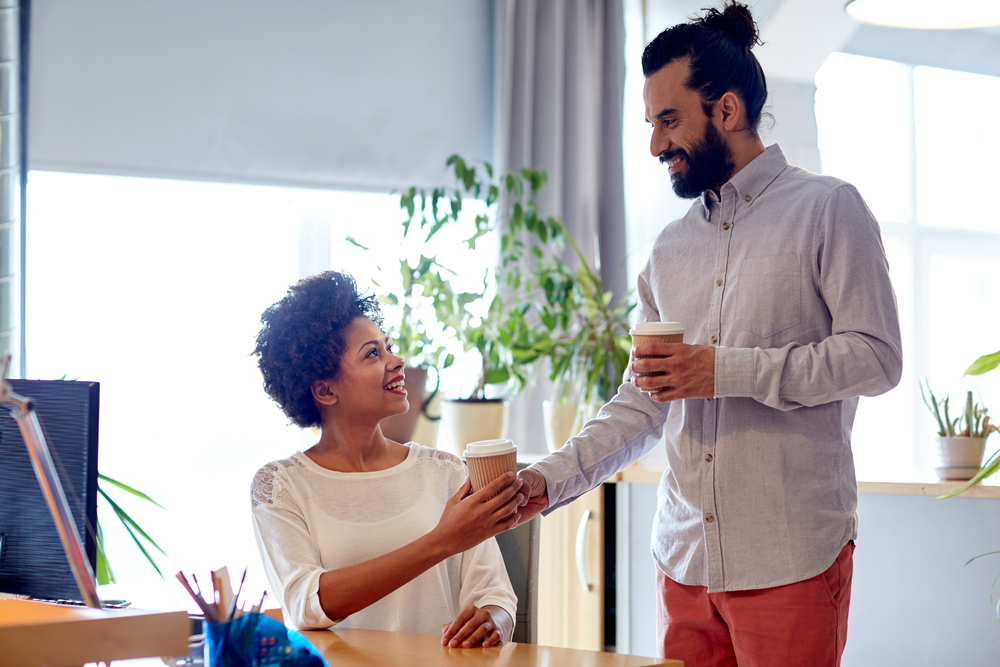 What Can You Do When the Work-Related Stress You Feel Gets Triggered?
Learning how to deal with work-related stress involves knowing what to do when it's triggered. When another bout of workplace stress overwhelms you, consider the following:
Taking short breaks often. A five-minute break can give your mind a quick refresh or reset. You can take a short walk or have a mindful, meditative moment at your desk, closing your eyes and breathing deeply.
Reviewing your job description and goals. This should give you better control over the tasks you're expected to handle. That way, you don't take on more work than you can reasonably do.
Getting organized. When you begin your work day, make a to-do list, rating your work tasks in order of importance. Then, throughout the day, work your way down that list.
Taking time off. Sometimes, a day or two out of the office can help you de-stress and put things in perspective.
Taking a stand. If you've had enough and decide to report stress in the workplace in abrupt terms, then this may likely be the nuclear option that ends your job on the spot—you may impulsively quit or, worse, be fired. But if you take a more tactful approach and talk to your boss about the work-related stress you've been experiencing, they may be receptive to your issues and help, drastically improving matters. It all depends on how you decide to take a stand.
When you're not at work, make time to do fun things, like exercising or picking up a new hobby. You can also spend a day at Tijuana Beach or along the Rosarito coast to relax. These are a few additional ways to help you learn how to deal with work-related stress.
Should You Report Stress in the Workplace?
If you're struggling with managing work-related stress, speaking with your boss about the pressure you're feeling might be a good way to clarify your role and whether you're meeting expectations. At the very least, an open discussion with your boss about the stress you have been feeling will help clarify how you've been performing.
Your boss may not be aware of how overwhelmed you have been feeling. This is a good way to let them know. They might decide to shift the workload around, asking your colleagues to tackle some of your tasks, too, to help ease your stress.
If your boss is not receptive and doesn't feel inclined to help you figure out how to manage work-related stress, you may need to leave that job to find a less demanding position. The more burned out you feel, the more unmotivated you'll start to feel. And when that happens, job performance typically tends to slide.
If that's where you find yourself, it's time for a change.
Launch a New Career and End Toxic Work-Related Stress!
Don't let work-related stress burn you out. If that's where you find yourself, it's time for a career change, and Seguros Confie can help. We're always looking to hire call center customer service specialists in Tijuana and other Baja California cities. Apply today and take the first step toward a new rewarding career.