Company culture has the capability to influence the workplace environment. It can determine whether the environment is positive and supportive or negative and antagonistic.
A winning culture boosts employee retention, shapes customer perception and drives productivity. These factors are especially important to companies prone to potential high turnover, like call centers.
Call center leadership must take steps to promote a healthy company culture. It takes buy-in from everyone, however, and happy employees will share their contentment. In this way, a supportive company culture embraces everyone – even customers.
Follow these 8 tips to help your organization stay on top of the market, attract talent, and remain competitive.
1. Provide Positive Feedback
Employees work best when provided with positive feedback and reinforcement. Of course, sometimes feedback may need to critique or correct problems, but it's more effective if done with a positive spin. For example, if a manager must correct an employee about a mistake, they can first praise the employee for the things they're doing well before discussing the problem area.
Showing appreciation for employees' work and contributions is always a good way to boost productivity and enthusiasm in the workplace. Whether the employee has been there a long time or it's a new job for them, praise can be a motivation for excellence.
2. Encourage a Welcoming Environment for New Employees
When an employee starts a new job, they may feel like the "new kid on the block." Some employees adapt more quickly than others. But the company can put protocols in place that create a more welcoming environment for them. Doing so will facilitate a smoother transition into a new job.
A call center company can take time during the first week to have a "welcome" lunch or meeting. There should also be ample time for onboarding, so the person understands their job well. These are a couple of ways an organization can make new employees feel at ease.
3. Support Growth and Development
A call center must equip employees with the resources, tools, and learning they need to do their job well. Employees need to stay on top of new workplace technologies, so you should provide learning opportunities, online courses, and/or training sessions to keep your team up to speed in their roles.
Employees thrive when they're continually challenged through professional development opportunities and seminars. Learning new skills and information can be stimulating for employees, creating a motivating environment.
4. Supply a Modern Workplace Environment
Your team members will work more efficiently and productively with up-to-date equipment. Trying to accomplish KPIs on old equipment can be a seen as an impossible goal.
A modern workplace is more essential today than ever before. Much of the work an employee will do at a call center involves the use of technology, high-speed internet, and computers. All of these tools and resources need to be operating at a high level of competency for optimal productivity.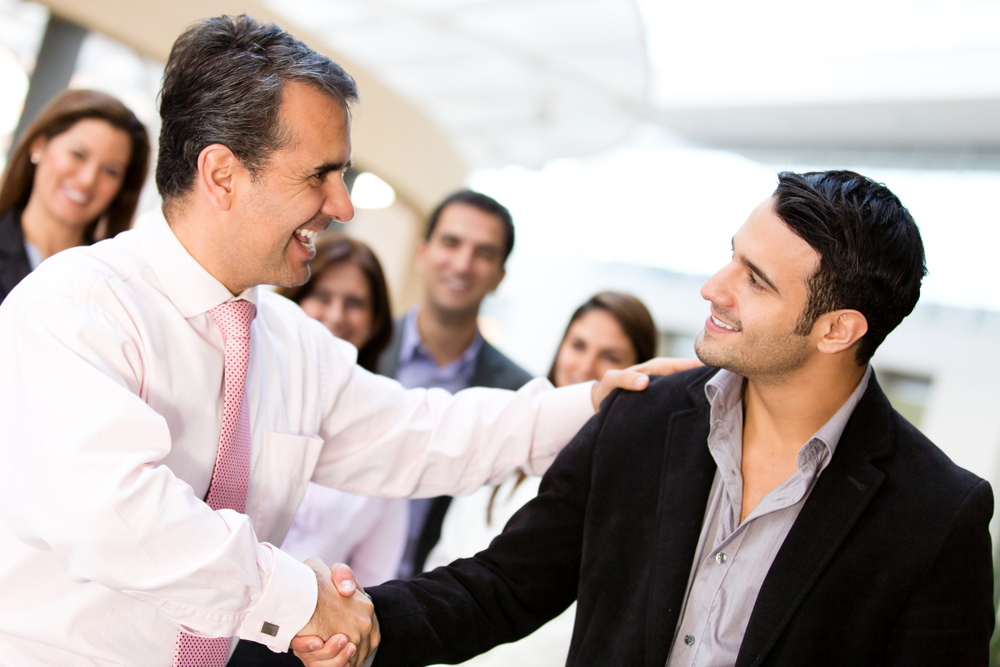 5. Ensure Employees Have a Comfortable Setting
Call centers require employees to be seated in a chair for much of the time. Ergonomically designed office furniture and equipment will facilitate a more productive workplace. A business would do well to invest in a comfortable setting for employees, which includes their chairs.
In addition, employees need to have noise-canceling headsets, so they can successfully take care of the many calls coming in.
Keeping a clean and organized work environment also goes a long way in making the workplace more comfortable for employees. People work best in areas that are uncluttered and neat.
6. Promote a Healthy Life-Work Balance
Promoting a healthy life-work balance in the call center environment involves ensuring that agents don't become overly stressed and overworked. This can be done by providing regular breaks, scheduling reasonable shifts, and allowing agents to take part in activities that help them de-stress and decompress.
Taking time to take care of oneself is essential to a healthy life-work balance, and as such, agents should be encouraged to take time to relax, unwind, and pursue hobbies or interests that help them stay mentally and physically healthy.
7. Allow Employees to Provide Feedback
The most productive work environments are ones that give and take feedback. It's one thing to assess and evaluate the employees, but it's another thing to solicit feedback from them. A call center's company culture is elevated by receiving feedback from the employees about the work environment.
You can provide a place where employees can give anonymous suggestions and feedback if they want. Plan to have regular meetings to discuss employee feedback and ways to improve. These meetings can be as frequent or infrequent as you think necessary. The main point is to ensure employees feel included in the decision-making process. They should feel like a team member that is involved in the success of the business.
8. Be Communicative and Transparent With Employees
Keep employees up to date on decisions and goals that concern the company overall. Knowing where the company is headed is reassuring and promotes engagement. It's a good practice to be transparent and open with employees, helping them feel more like a part of the company family.
Communication is an effective way to ensure everyone is up to date. Employees respect leadership that maintains an open communication style with them. You may have to train (or hire) managers and supervisors to communicate in this manner.
Give Your Company an Advantage with a Winning Culture
Now that you know how to engage employees and promote a winning culture, come check us out at Seguros Confie. We are always looking for effective leaders who embrace and promote a supportive and positive workplace. We also have openings for many other positions, as well, so schedule an interview today!