Whether you are a customer service representative or dealing with the public in another capacity, customer service skills are essential to job performance. If you have exceptional customer service skills, you'll stand out in whatever industry you choose for a career.
In today's economy, you need to do what you can to ensure you excel on the job and achieve your career goals. By refining your customer service skills, you will be a success.
What Is Customer Service?
Customer service involves assisting the public with their needs by phone, live chat, in person or email. It may involve answering questions, providing information, resolving issues and more. Possessing certain people skills is vital to be effective in a customer service position. These skills are useful for a variety of careers and make you more valuable as an employee.
What Are Customer Service Skills?
You may be wondering, just what are customer service skills? Simply put, it consists of anything that aids in servicing customers. These skills will enhance your interpersonal relationships and interactions with others, making you a vital part of the work team.
Most skills in the workplace can be categorized as technical or soft skills. Technical skills include data analysis, project management, technical writing, and financial management. Soft skills include communication, problem-solving, listening, conflict resolution, and adaptability.
Customer service skills involve both categories. For example, communication can be a technical skill when it involves writing and a soft skill when it involves speaking to the client. However, most customer service skills are soft since they involve interacting with others.
What Are the Top Customer Service Skills That Employers Look For?
The best skills for a customer service resume are as follows:
Active Listening
Since you'll be dealing with customers regularly, active listening is a vital skill to have. Active listening goes beyond merely hearing what the person has to say. It involves listening to the customer and reflecting on what you believe they were expressing. This is instrumental because it helps the speaker feel heard and clears up any miscommunication.
Positive Attitude
Customers can be fickle, often taking their business elsewhere over one wrong thing. When a client is upset, showing a positive and helpful attitude is crucial. The positivity is not towards the fact they have a problem, but it expresses confidence that the issue can be resolved.
Detail-Oriented
In dealing with the public in a customer service setting, you will need to pay special attention to the clients, the businesses you represent, and the products/services. Sometimes, an overlooked detail could be the key to resolving a customer's problem.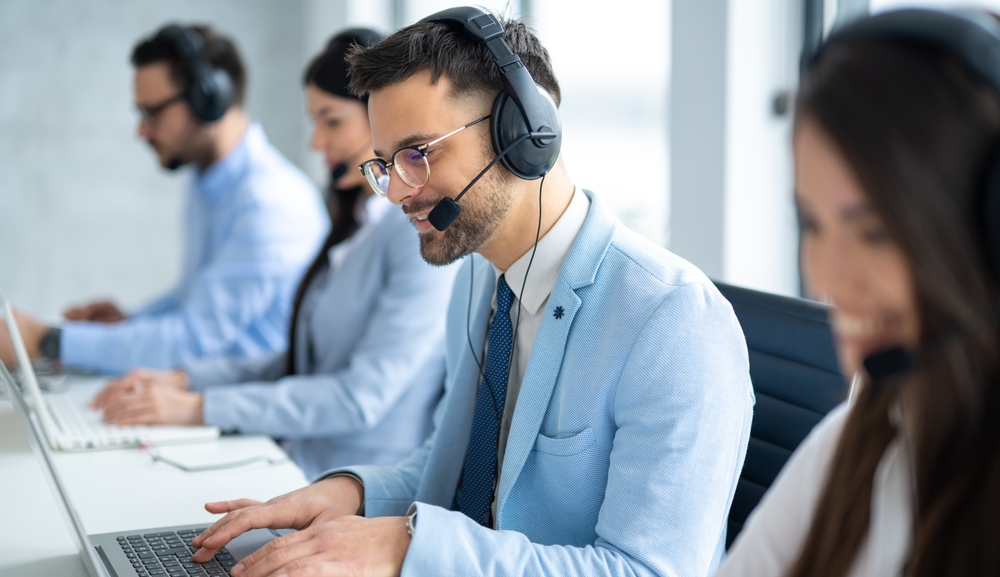 Problem-Solving
When customers contact a business, they often do so with a problem or complaint. This means the person on the other end must be adept at providing a quick and satisfactory solution. Part of problem solving involves asking pertinent questions, having analytic skills, and possessing creative thinking. You must be quick on your toes to identify and solve problems in a customer service setting, which can be a dynamic environment.
Product Knowledge
Knowing the business's product thoroughly will assist the customer service representative with all client communications. People contacting you will likely have questions about the product, services, or policies. You must be proficient in providing necessary information. This can include information about how the product or service works, how to access the item, return and warranty policies, and more.
Flexibility
Jobs can be fast-paced, requiring employees to be able to think quickly. Since client issues and concerns are unknown and vary from one another, the customer service representative must be able and willing to think "outside the box." Adaptability and flexibility are critical characteristics to aid the vast number of questions and concerns you might receive. In fact, you may receive two customers with similar issues but completely different perspectives about the issue. You'll need to be flexible in your approach to handling these individuals.
Empathetic
Empathy is an excellent skill for any job role. This trait helps you show understanding and sensitivity to people's feelings. Some customers may contact the business because of a bad experience. Others may be frustrated. Empathy goes a long way in softening the person on the other end of the call or email.
Even if the client is not upset or frustrated, lending an empathetic ear is a valuable skill for you to nurture. 
Why Customer Service Skills Are Important
If employees didn't possess excellent customer service skills, the business would falter or fail. Why? Because at the core of every organization is the customer. Their thoughts and opinions about the business are a vital component and building block in its brand image.
When clients have a positive perception of the company due to the service they receive, they are more likely to be loyal. They also may provide beneficial word-of-mouth advertising for the company. Some customers may write 5-star reviews based on their interactions with the organization. Overall, strong customer skills will be a net positive for the company.
How To Improve Customer Service Skills
You can first enhance your soft skills by knowing what areas might need improving. Talk to your manager or direct supervisor about their perceptions of your abilities. They probably have an objective view of your work. Ask them to critique your interactions with customers and provide feedback about areas you need to improve.
You may also obtain information from customer surveys or reviews. Often, people will provide a review immediately following communication with a client representative.
Interested in Customer Service Jobs? We Have Them!
Join the crew at Seguros Confie in Tijuana. Fine-tune your work skills with our supportive, empowering team. If you're ready to begin a new job using your skills as a call center representative, Serguros Confie has a nurturing company culture. We value and respect our call representatives and the talents they bring to the table. We are always looking to hire specialists; apply today!