If you work in management, then every day begins by asking a question. And that question is this: "How can I create a better workplace?"
One of the best ways to transform your workplace in any industry is by using special recognition programs for employees. Unfortunately, many managers don't know why these programs are so important or how they can create one.
Interested in learning how a good recognition program can take your workforce to the next level? Keep reading to discover the answers!
What Are Recognition Programs?
Our guide will walk you through the importance of recognition programs in the workplace. First, though, we need to answer a simple question: What are recognition programs?
As the name implies, these are special programs in place to recognize employees for outstanding work and other significant contributions to the job. Such recognition may be public or private praise, but it all boils down to the boss letting employees know how important their work is.
There are plenty of different ways you can incorporate a recognition program. But the best programs all include the same qualities.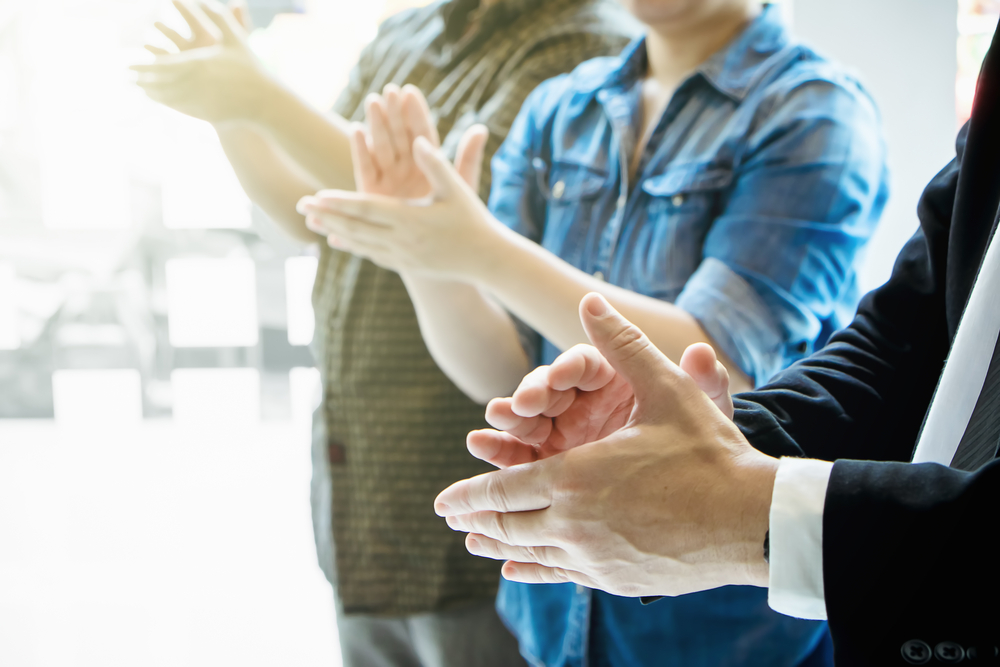 What Does a Good Recognition Program Need to Have?
Immediacy. No matter the reward or the program, celebrate the employee quickly after their major accomplishment. This helps the worker and the rest of the workplace tie awesome performance to awesome rewards.
Frequency. Try to make recognition frequent through things like daily or weekly celebrations of employee performance. This helps instill a healthy sense of competition while giving all employees a fair shot at winning frequent praise.
Specificity. Praise the employee for their very specific accomplishments. Don't settle for just saying "good job" or "great work," make sure the entire office knows how this employee stood out.
A Process. Finally, instigate methodology that allows for easy nomination from customers, peers and supervisors so that nobody falls through the cracks and recognition is achievable across the board.
What Are Some Program Ideas?
By now, you might be interested in starting a recognition program. What are some easy ways that you can get started?
One of the most basic ways to celebrate great employees is throwing a surprise party for high-achieving workers. This is a great way to involve the whole team and break up the monotony of the day.
If your company has a weekly or monthly newsletter, you can also use it to note outstanding employee performance and contributions. This helps the entire workplace realize what the employee has done and not just the immediate team. You can accomplish a similar result by sending out a company-wide email praising the worker, which is a great option for call center jobs.
Some employees like to have healthy competition with one another. You can also have public contests for things like "most daily sales" and then give away special prizes (such as a day off or a fancy lunch with the boss) at the end of the week to whoever has won.
Now that you know more about what recognition programs are and how you can get started, let's look at the benefits these recognition programs offer you and your team.
Building Employee Loyalty
Perhaps the biggest reason to create recognition programs is to build employee loyalty. Beyond things like promotions and pay, employees crave additional recognition from their employers.
That may sound simple, but many workers feel like they are just cogs in a machine and that their bosses don't really notice them or value their contributions. By regularly and publicly acknowledging the amazing things your employees have done, you build a loyal force of workers who will work that much harder for you.
Powerful Recruitment Tool
Believe it or not, recognition programs can be a powerful recruitment tool. And that's because of the need for recognition we mentioned above.
It's not uncommon for a great prospective employee at jobs such as a bilingual call center to have multiple job offers. And if these other bilingual call center jobs offer similar pay, then their decision about where to work will come down to other benefits offered.
If you have employee recognition programs in place, it shows prospective employees how much you value your workers. And that may help you recruit better talent than your competition for your bilingual call center.
Great for Retention
Once you recruit a great employee, the trick is keeping them. And this is often harder than it sounds!
For example, if you run a call center in Tijuana, you may not always have the budget to give your best call center employees the raises and promotions they deserve. But if time goes by and these employees don't feel valued, then they may look for work elsewhere.
However, if you regularly single such employees out for praise and recognize their accomplishments, they will know how much you care. And they are likely to stick around in your call center rather than try to find another job.
Getting the Most Out of Your Workforce
Ultimately, the final reason you need to institute employee recognition programs may be the simplest. And that is because it helps you to get the most out of your workforce.
We often encourage our employees to go "above and beyond," to "give that extra 10%," or to "go that extra mile." But have you ever wondered what causes employees to find those hidden reserves of energy and motivation?
If they are being honest, most workers invest as much energy into their job as they believe their job has invested in them. So if a worker feels unseen or unappreciated by his company, he won't go out of his way to meet goals.
But if you regularly praise employees with special recognition programs, those employees will be far likelier to go above and beyond with customer service skills and anything else you need!
Find a Workplace That Values You
Now you know how recognition programs can transform your workplace. But do you have a workplace that values your own contributions?
Here at ConfieMX, we are always hiring. And our Recognition Program Tijuana helps to highlight your accomplishments and single you out for the praise you deserve. Whether you'd like to work for a manager that cares or work your way into being a manager yourself for Confie, all you need to do is apply today!