Seguros Confie, a Tijuana call center division of Confie, the largest independent personal lines agency and broker in the U.S, paid a visit to Central Fire Station in Tijuana on Aug. 16, along with staff from Xolos football team, as a preliminary event to commemorate today's Firefighters' Day in Mexico.
Celebrating Firefighters' Day with Seguros Confie
This special event is a national day of celebration held every year on Aug. 22 to honor the work of these life-saving first responders. Seguros Confie contributed to this celebration by donating a 1/2″ drill and a 1/4″ hex impact wrench with battery and charger, in addition to a friendly match between members of all fire stations and a gathering with the firefighters' families at Caliente Stadium.
Donations and Gifts
The regional team presented the men and women of the fire department with a personalized official jersey and courtesy tickets for the Xolos vs Mazatlan match on Aug. 25.
Team-Building Activities
Firefighters welcomed guests with team-building activities, including a fire extinguishing simulation, climbing a 150-meter ladder, and a ride in the fire trucks.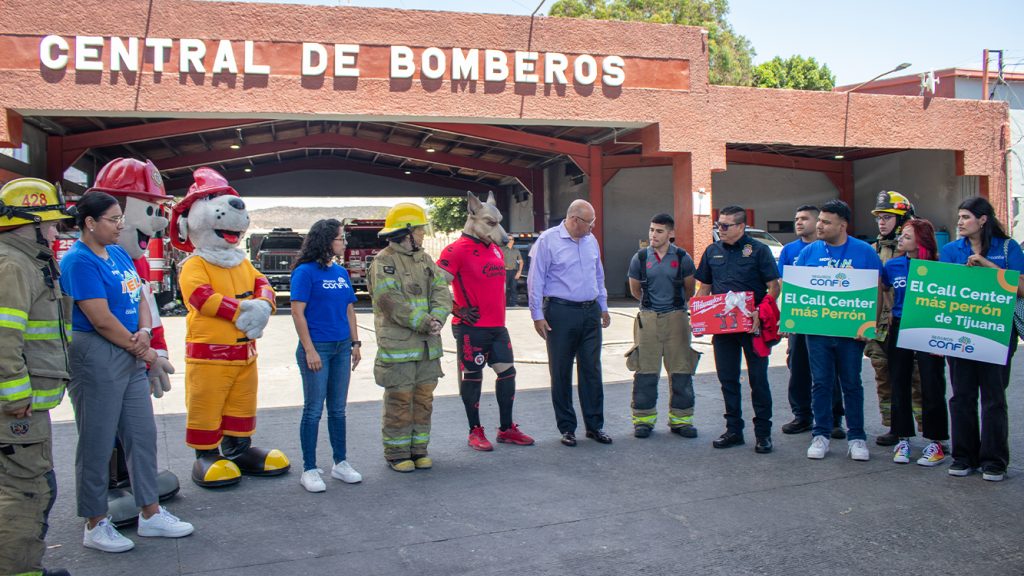 Recognizing the invaluable contribution of firefighters
Present at the event were Fernando Sánchez, Municipal Secretary of Security and Citizen Protection; Rafael Carrillo, Director of Tijuana Fire Department; Katya Navarrete, Director of Marketing and Communications at Seguros Confie; Alejandra Pompa, Manager of Xolos' Social Responsibility Programs; and Esther Mejía, Communications Officer of Tijuana Fire Department.
Sánchez expressed gratitude for the firefighters' life-saving work and highlighted the priority of implementing public policies for the benefit of youth to promote sports, reading, and art culture. Carrillo recognized the visit's significance in acknowledging firefighters' efforts and their involvement in sports.
"At Seguros Confie, we follow the example set by our parent company, Confie, in being an active participant in the wellbeing of the communities where we live and work," said Santiago Cordero, VP & GM of Tijuana Operations. "This donation and visit is part of our Social Responsibility program between Seguros Confie and its partners in the community."
About Confie
Established in 2008, Confie is the nation's leading personal lines insurance distribution company. Today, Confie meets customers wherever they are – with more than 800+ retail locations in 23 states, the Bluefire general agency, and a telephone and online shared service center servicing all 50 states. With flexible insurance options, outstanding value, and convenient service, Confie's aspiration is to be the most trusted source of insurance solutions so our customers can have peace of mind. Confie is a portfolio company of Alliant Insurance. For more information about Confie, visit www.confie.com.
About Seguros Confie
Seguros Confie started its operations in Tijuana, Baja California, México, in 2010, when Confie, the largest independent personal lines agency and broker in the U.S, acquired Seguros Sin Barreras and transitioned support operations and administration to Tijuana. Over the ensuing years, the company moved to a brand new facility in the financial zone of Tijuana in 2016. Today, Seguros Confie has more than 1,400+ employees distributed in two locations and remotely. Seguros Confie serves all 50 states in the U.S. To learn more about Seguros Confie, visit www.confiemx.com.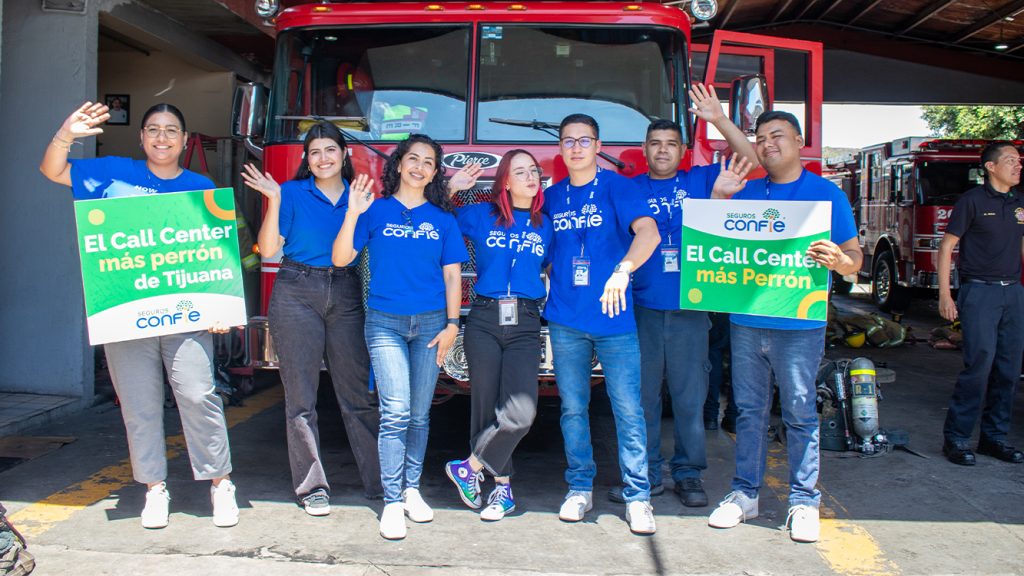 Join the Best Call Center at Seguros Confie Today!
Are you looking for a career opportunity that offers a healthy work-life balance? Then come join the team at Seguros Confie, the #1 rated call center in Tijuana. Our advanced resources and tools are designed to help you thrive in your career and achieve your life goals.
We are currently seeking customer service specialists for our call center team. If you are interested in exploring this opportunity, contact us today! Take the first step towards securing your dream job by submitting your application now.